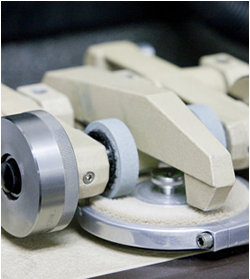 With determination, innovation, and world class quality, Lyle Industries, Inc. is a premier supplier of automotive textile carpet for molded flooring, interior trim, and floor mats.
Located in Dalton, Georgia, Lyle Industries uses a variety of yarn systems, substrate fabrics, coating applications, and innovative manufacturing techniques to supply carpet used in many of today's automobiles.
Area News
Thursday, March 16, 2017 12:47 AM

Playwrights whose work will be presented by the Dalton Little Theatre are Jay Adamson, top left; Jeremy Pickard, top right; ...

Tuesday, March 07, 2017 07:32 PM

Northwest Whitfield High School senior Makina Cook volunteers with various projects around the area, but she doesn't view her role ...

Thursday, February 23, 2017 11:38 PM

Trevor Gregory Printup walks through the campus of Dalton State College early one bright, crisp morning.It's obvious from his step ...

Sunday, February 19, 2017 06:00 PM

Getting to college still requires the same dedication and determination as always.But leaving college — at least in a vehicle ...