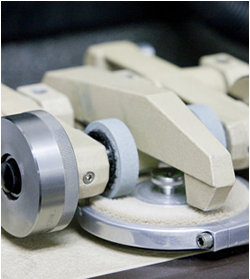 With determination, innovation, and world class quality, Lyle Industries, Inc. is a premier supplier of automotive textile carpet for molded flooring, interior trim, and floor mats.
Located in Dalton, Georgia, Lyle Industries uses a variety of yarn systems, substrate fabrics, coating applications, and innovative manufacturing techniques to supply carpet used in many of today's automobiles.
Area News
Monday, January 16, 2017 11:15 PM

Led by a near perfect shooting performance by junior guard Isaiah Box, the ninth-ranked Dalton State College basketball team won ...

Tuesday, January 10, 2017 11:00 AM

The mastermind behind one of the world's most distinctive SUV brands says gender imbalance is hurting the automotive industry. Land ...

Friday, January 06, 2017 10:30 AM

As of 10:30 a.m., there was nary a snowflake in sight in Murray and Whitfield counties.That could change later today.The ...

Thursday, January 05, 2017 08:00 PM

The winter weather forecasted to hit the area today and Saturday has caused havoc on the area sports schedule.Three sets ...