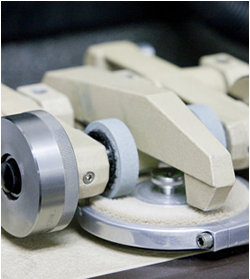 With determination, innovation, and world class quality, Lyle Industries, Inc. is a premier supplier of automotive textile carpet for molded flooring, interior trim, and floor mats.
Located in Dalton, Georgia, Lyle Industries uses a variety of yarn systems, substrate fabrics, coating applications, and innovative manufacturing techniques to supply carpet used in many of today's automobiles.
Area News
Tuesday, December 12, 2017 09:22 AM

The Board of Regents of the University System of Georgia has approved Dalton State to extend in-state tuition to eligible ...

Monday, December 11, 2017 02:25 PM

DALTON, Ga. — "It's a Christmas tree, oh my gosh!" my 3-year-old daughter Faith exclaimed as she ran toward a ...

Tuesday, December 05, 2017 01:55 PM

DALTON, Ga. — The Dalton Board of Education hopes to have a new superintendent in place by March after two ...

Thursday, November 30, 2017 08:42 AM

More than 250 graduates from across Northwest Georgia will be walking the stage at the Dalton Convention Center on Dec. 12, as ...