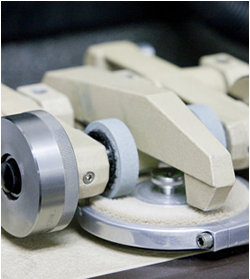 With determination, innovation, and world class quality, Lyle Industries, Inc. is a premier supplier of automotive textile carpet for molded flooring, interior trim, and floor mats.
Located in Dalton, Georgia, Lyle Industries uses a variety of yarn systems, substrate fabrics, coating applications, and innovative manufacturing techniques to supply carpet used in many of today's automobiles.
Area News
Tuesday, June 20, 2017 12:47 AM

AstroTurf Corp., the Dalton, Ga., maker of athletic playing surfaces, is merging all its manufacturing under one roof as it ...

Tuesday, May 30, 2017 11:23 AM

DALTON, Ga. — The men and women who laid down their lives while fighting in America's wars did not fight for themselves, ...

Monday, May 08, 2017 06:30 PM

The Catamounts feel they are back to where they belong -- on the verge of another state title.Dalton High School's ...

Sunday, April 16, 2017 05:00 AM

VALDOSTA — Funnel cakes, fried gator on a stick, arts and crafts, bouncy houses, pony rides, live music and crowded streets ...