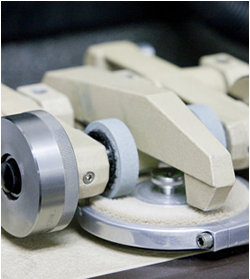 With determination, innovation, and world class quality, Lyle Industries, Inc. is a premier supplier of automotive textile carpet for molded flooring, interior trim, and floor mats.
Located in Dalton, Georgia, Lyle Industries uses a variety of yarn systems, substrate fabrics, coating applications, and innovative manufacturing techniques to supply carpet used in many of today's automobiles.
Area News
Monday, September 26, 2016 12:05 AM

Rosa Vasquez said she's proud of her daughter, Andrea Acosta Vasquez, an eighth-grader at Dalton Middle School."I've always been proud ...

Thursday, September 22, 2016 08:20 AM

The Georgia Department of Labor announced Thursday that the unemployment rate in the Northwest Georgia region in August was 5.2 ...

Monday, September 12, 2016 09:00 AM

Those who own property in the city of Dalton will see a very slight drop in their city tax rate ...

Monday, August 29, 2016 12:15 AM

Each year, the College Board recognizes students who perform at a certain level on Advanced Placement exams. At Dalton High ...