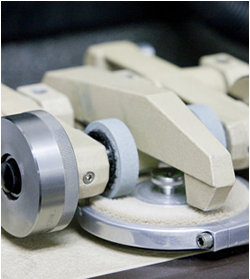 With determination, innovation, and world class quality, Lyle Industries, Inc. is a premier supplier of automotive textile carpet for molded flooring, interior trim, and floor mats.
Located in Dalton, Georgia, Lyle Industries uses a variety of yarn systems, substrate fabrics, coating applications, and innovative manufacturing techniques to supply carpet used in many of today's automobiles.
Area News
Monday, February 12, 2018 12:50 AM

Lucas Warren, of Dalton, Ga., is Gerber Products Company's 2018 Spokesbaby. Lucas Warren, of Dalton, Ga., is Gerber Products... Photo ...

Tuesday, February 06, 2018 12:47 AM

More Info › www.pitchdia.com Rob Bradham Rob Bradham Photo by Contributed Photo /Times Free Press. Aimed at spurring more entrepreneurship, ...

Monday, January 29, 2018 08:35 AM

DALTON, Ga. — Doing business across the Southeast, Dalton-based Inventure IT has worked with a number of business accelerators, programs ...

Tuesday, January 23, 2018 03:10 PM

The Dalton Public Safety Commission confirmed the hiring of five new police officers at its monthly meeting Tuesday morning. The commission unanimously ...