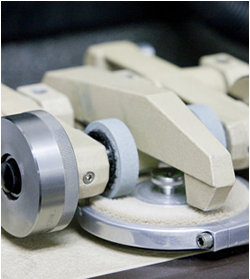 With determination, innovation, and world class quality, Lyle Industries, Inc. is a premier supplier of automotive textile carpet for molded flooring, interior trim, and floor mats.
Located in Dalton, Georgia, Lyle Industries uses a variety of yarn systems, substrate fabrics, coating applications, and innovative manufacturing techniques to supply carpet used in many of today's automobiles.
Area News
Sunday, April 29, 2018 12:02 AM

Believe Greater Dalton and Keep Dalton-Whitfield Beautiful completed their first in a series of Community Clean-Up Events on Saturday. The ...

Monday, April 23, 2018 10:12 PM

What are three things you do not like about downtown Dalton? What are three things you do like about downtown ...

Monday, April 23, 2018 09:00 AM

DALTON, Ga. — Former Dalton State College athletic director Derek Waugh wasn't a Boy Scout, but he says that over ...

Monday, April 16, 2018 07:06 PM

Dalton officials say the city's annual Fourth of July fireworks show is the largest in northwest Georgia, and this year's ...