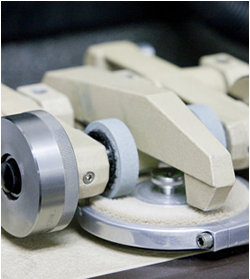 With determination, innovation, and world class quality, Lyle Industries, Inc. is a premier supplier of automotive textile carpet for molded flooring, interior trim, and floor mats.
Located in Dalton, Georgia, Lyle Industries uses a variety of yarn systems, substrate fabrics, coating applications, and innovative manufacturing techniques to supply carpet used in many of today's automobiles.
Area News
Monday, November 28, 2016 12:03 AM

Mandy Owens said she couldn't shake the feeling of wanting to be inside a classroom so after six years of ...

Wednesday, November 23, 2016 12:17 AM

With gifts for family, friends and sometimes even co-workers — not to mention all the décor — Christmas is a ...

Tuesday, November 15, 2016 09:00 AM

Due to the prolonged drought and a breakout of area wildfires, Dalton, Whitfield County and Murray County are under a ...

Monday, November 07, 2016 11:00 AM

Dalton Public Schools officials are considering building a facility that would ease crowding at Dalton High School by allowing students ...