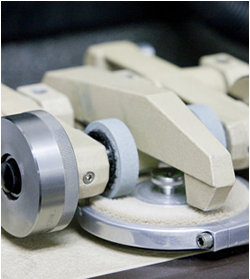 With determination, innovation, and world class quality, Lyle Industries, Inc. is a premier supplier of automotive textile carpet for molded flooring, interior trim, and floor mats.
Located in Dalton, Georgia, Lyle Industries uses a variety of yarn systems, substrate fabrics, coating applications, and innovative manufacturing techniques to supply carpet used in many of today's automobiles.
Area News
Friday, September 22, 2017 10:21 AM

DALTON, Ga. — With a shovel in her hand and wearing a hard hat, two-time breast cancer survivor Julia Lansing ...

Tuesday, September 19, 2017 09:52 AM

Put on your bellbottoms and tie dye and join Dalton State as it celebrates its first half century with food, ...

Tuesday, September 12, 2017 02:59 PM

During the past 30 years, the Dalton Organization of Churches United for People (DOC-UP) has provided more than $3 million ...

Wednesday, August 30, 2017 09:48 AM

DALTON, Ga.— The Dalton Board of Education voted 5-0 Tuesday afternoon to accept a donation of 38.1 acres as part ...