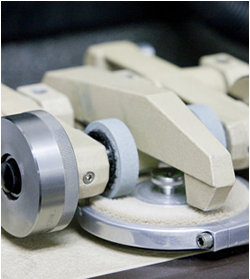 With determination, innovation, and world class quality, Lyle Industries, Inc. is a premier supplier of automotive textile carpet for molded flooring, interior trim, and floor mats.
Located in Dalton, Georgia, Lyle Industries uses a variety of yarn systems, substrate fabrics, coating applications, and innovative manufacturing techniques to supply carpet used in many of today's automobiles.
Area News
Wednesday, November 08, 2017 05:56 PM

Interim Superintendent Don Amonett says Dalton Middle is overcrowded. They now use portable buildings to house some classes. (Image: WTVC)DALTON, ...

Thursday, October 26, 2017 08:52 AM

Unemployment in metropolitan Dalton, Ga., fell to its lowest level in a decade last month as the number of jobs ...

Wednesday, October 18, 2017 01:24 PM

DALTON, Ga. — Dalton and Whitfield County have a persistent talent drain, very low educational attainment levels and a poor ...

Friday, September 22, 2017 10:21 AM

DALTON, Ga. — With a shovel in her hand and wearing a hard hat, two-time breast cancer survivor Julia Lansing ...