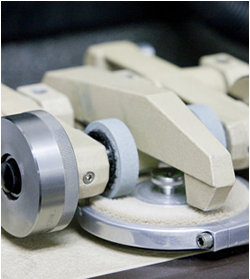 With determination, innovation, and world class quality, Lyle Industries, Inc. is a premier supplier of automotive textile carpet for molded flooring, interior trim, and floor mats.
Located in Dalton, Georgia, Lyle Industries uses a variety of yarn systems, substrate fabrics, coating applications, and innovative manufacturing techniques to supply carpet used in many of today's automobiles.
Area News
Monday, March 19, 2018 07:13 PM

Dalton residents might one day be shopping at a smaller, more modern-looking Walnut Square Mall.The City Council voted 4-0 Monday ...

Monday, March 12, 2018 11:03 PM

DALTON, Ga. (WDEF) – On Monday night, the Dalton Public Schools Education Board met for their regular agenda meeting for ...

Tuesday, March 06, 2018 11:22 AM

There will be a free STEM Banquet Tuesday, March 27 from 6-8 p.m. in the College's Pope Student Center for ...

Tuesday, February 20, 2018 10:21 AM

DALTON, Ga. — With six miles remaining in the grueling, 300-plus-mile Cross Florida Individual Time Trial mountain bike race, which ...