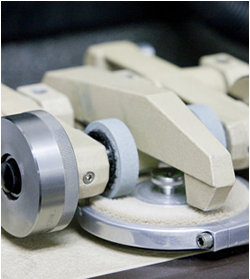 With determination, innovation, and world class quality, Lyle Industries, Inc. is a premier supplier of automotive textile carpet for molded flooring, interior trim, and floor mats.
Located in Dalton, Georgia, Lyle Industries uses a variety of yarn systems, substrate fabrics, coating applications, and innovative manufacturing techniques to supply carpet used in many of today's automobiles.
Area News
Monday, April 16, 2018 07:06 PM

Dalton officials say the city's annual Fourth of July fireworks show is the largest in northwest Georgia, and this year's ...

Tuesday, April 10, 2018 02:18 PM

WRCB-TVDalton High "Catabots" in world robotic competitionWRCB-TVThe First Robotics Team at Dalton High School (the Catabots) have earned the right ...

Monday, April 02, 2018 01:00 PM

Dalton's first major manufacturing facility could soon be one of its trendiest places to shop and hang out.The Mill at ...

Monday, March 19, 2018 07:13 PM

Dalton residents might one day be shopping at a smaller, more modern-looking Walnut Square Mall.The City Council voted 4-0 Monday ...