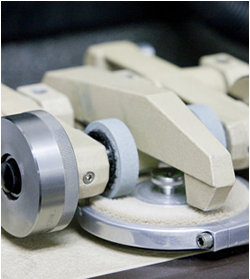 With determination, innovation, and world class quality, Lyle Industries, Inc. is a premier supplier of automotive textile carpet for molded flooring, interior trim, and floor mats.
Located in Dalton, Georgia, Lyle Industries uses a variety of yarn systems, substrate fabrics, coating applications, and innovative manufacturing techniques to supply carpet used in many of today's automobiles.
Area News
Monday, July 16, 2018 12:39 PM

Monday Jul 16, 2018 at 11:29 AM Jul 16, 2018 at 11:29 AM Tip of the WeekA study of hip fractures among those 65 or older in the ...

Tuesday, July 10, 2018 06:32 AM

ALBANY, New York, July 10, 2018 /PRNewswire/ -- The global electrical steel market[1] was valued at more than US$ 20 Bn ...

Monday, July 09, 2018 11:20 AM

The Car Carpet Market[1] Report provides thorough backdrop investigation of Car Carpet business, with an evaluation of the previous years. ...

Tuesday, July 03, 2018 10:54 AM

Robotics drives today's smart manufacturing lines in the automotive sector, but new technologies are making these robots even more efficient. ...